Decaffeinated Coffee
We know some of you want to appreciate the great taste of premium quality coffee but don't want the caffeine.
We have a great selection of decaffeinated coffees; in fact they're amongst the finest decaffeinated coffee beans in the UK.
We source our decaffeinated coffee beans from some of the most respected areas, including Guatemala and Costa Rica.
Add some of our decaffeinated coffee beans to your basket, we roast to order and if ordered before 2pm you could be enjoying our great decaffeinated coffee tomorrow - no matter where you are in Kent, London or the rest of the UK!
If you don't enjoy drinking caffeine, or can't for health reasons, then our decaffeinated coffees are the perfect solution for you. Our decaffeinated coffees are just as enjoyable as their caffeinated counterparts and can be brewed using a variety of methods, from cafetiere to pots, Turkish brewers to espresso/cappuccino machines.
We deliver our freshly roasted decaffeinated coffees to customers across Kent, London, the UK and even Europe.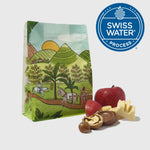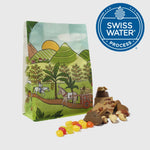 Sold Out